This story was originally published in the Fall 2021 edition of The Monitor.
Tracy Gerardi, 43, has always advocated for women to get their annual mammograms, especially after watching her own mother battle breast cancer 15 years ago. With a family history of both breast and prostate cancer, Tracy refuses to let anything get in the way of her own annual health screenings. But in July 2020, she began experiencing some reservations about an upcoming mammogram in the wake of the COVID-19 pandemic.
"It would have been a great year to put it off, and I considered that multiple times, but I decided to just go," Tracy explained.
It was a decision that would prove to be life-saving. A few days later, Tracy learned that she had Stage 1 breast cancer.
"I didn't have any signs. There was nothing I could see, nothing I could feel," said Tracy, a mom of three from Canal Winchester. "There was nothing. So if it hadn't been for that routine mammogram – if I had put it off because it was 2020 – who knows what stage I would have been."
Following her diagnosis, Tracy had a biopsy, then surgery at Grant Medical Center. When it came time to decide where to go for her radiation treatment, she was hesitant about continuing her care in Columbus. As a first-grade teacher in the Berne Union Local School District, she wanted to remain close to work and her students while undergoing treatment. Having heard good things about Fairfield Medical Center from several of her friends, Tracy decided to meet with the hospital's Radiation Oncology Team and radiation
oncologist Mark Becker, MD. At the end of the meeting, she walked away feeling confident that she was in the best hands possible.
"Dr. Becker was just very positive from day one that this wasn't going to be a concern," Tracy said. "He was very reassuring that 'We're going to take great care of you, we've got this, you're going to do great, you're going to be fine.' That was very helpful to hear."
While COVID-19 restrictions prevented Tracy from having any friends or family with her during her seven weeks of treatment, she never felt alone. Her mom, who had become one of her biggest cheerleaders, would often visit her outside the hospital following her treatments. In addition, FMC's Radiation Oncology Team was always there to provide the support she needed to make her treatment days a little bit easier and a lot less stressful.
"The ladies just knew. They asked maybe two or three times if I wanted a warm blanket, and then from that point it was like, 'We've got this warmed up for you, Tracy,'" she explained. "They knew personally, a little bit about me – they knew my likes, my dislikes … as difficult as the experience might be, they tried to make it a positive one."
Although Tracy suffered from some of the side effects of radiation treatment – most noticeably, redness and peeling of the skin – she says the "wonderful distractions" of her classroom of new first-graders and a busy schedule with her own three sons kept her focused on her life, not on her cancer.
"Ironically, there was a three- or four-week period right at the beginning of the year where we were remote learning, and the silver lining in all of it was that I was able to be at home and still teach my kids following my surgery," Tracy shared. "In any other given year, that would have never even been an option."
Tracy described her final day of treatment as bittersweet – she brought treats for the Radiation Oncology Team who had been with her through this difficult time, and staff members took a video of Tracy ringing the bell to signify the end of this chapter of her cancer journey.
Now in remission, she remains focused on sharing the importance of mammograms, using her own story as inspiration for why you should never put off an important health screening like she almost did.
"We tend to believe that at a young age we're just kind of invincible. But this stopped things for me for a while – it really put things in perspective," Tracy said. "I think a lot of women have the impression that breast screenings are just so awful, but it's really not that big of a deal, and to have that peace of mind is more comforting than anything."
From diagnosis to remission, we've got you covered. Learn more about FMC's Cancer Care services.
---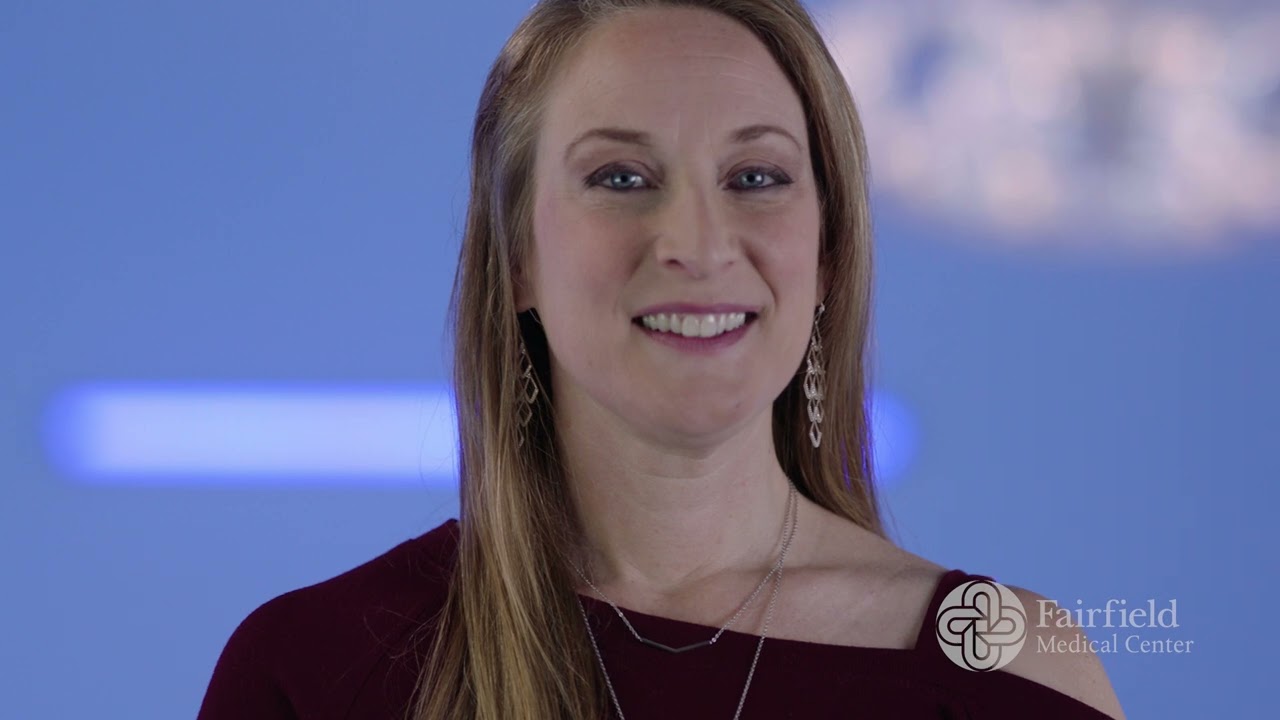 Tracy's Breast Cancer Experience with FMC
Tracy discusses her experience undergoing breast cancer treatment at FMC. To learn more about Cancer Care services at FMC, visit https://www.fmchealth.org/services/cancer-care/.
---